Ibn Sina National College for Medical Studies (ISNC) has made a commitment "To make a significant contribution to advances in Saudi Arabian healthcare, through the provision of outstanding education, research and medical services within a stimulating learning environment". The research center of ISNC (ISNC-RC) is dedicated "to facilitate the institutional research process and encourage the staff and students to participate in original research activities" through their missions' ISNC and ISNC-RC have made steadfast progress to develop research in the institution. The Ibn Sina National College-Annual Scientific Conference (ISNC-ASC) is one such outstanding examples of the commitment.
ISNC-ASC is organized by ISNC-RC under the patronage of ISNC's founder, Shaik Shali Atteya Al-Jedaani and the Dean of ISNC, Dr. Rashad Al-kashgari.
ISNC-ASC aims to promote "Institutional excellence in faculty and student research" by "Encouraging inter-disciplinary research approach within and outside the institution", both being two major goals of ISNC-RC.
This year's conference, the 4th Ibn Sina National College-Annual Scientific Conference(4th ISNC-ASC) is themed on "Endemic Disease Burden on Saudi Arabian Health Care with a special focus on Sickle Cell Disease". Like its predecessors, the conferences aims to provide an opportunity to the health science students, faculty members and professionals of western and southwestern provinces of the Kingdom to update knowledge, share their research findings and experiences and build research network with their peers and contemporaries.
ISNC-ASC conference will present a very comprehensive scientific program highlighting the latest topics in the field of biomedical, clinical, educational and public health research.
The conference will host an exhibition area meant to display far-reaching and emerging healthcare products and wide-range of healthcare equipment by the health science industries.
Message from the Dean of ISNC (Patron)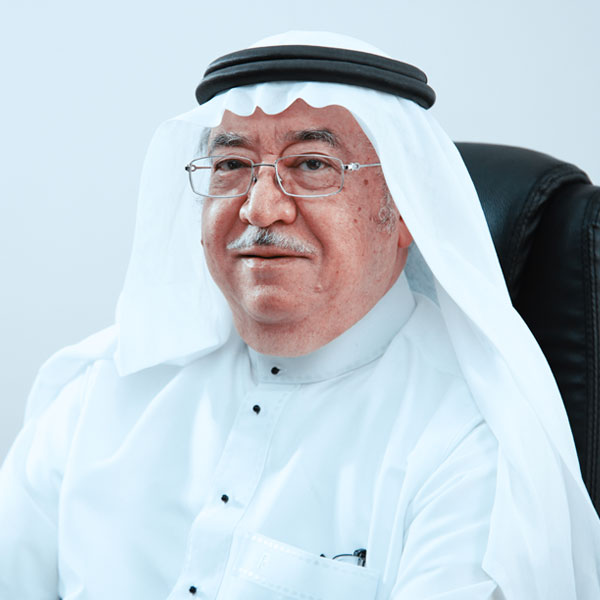 It is a matter of great pleasure to witness Ibn Sina National College for Medical Studies (ISNC) organize its 4th Annual Scientific Conference (4th ISNC-ASC). It is immensely heartening to see the tremendous response the conference has received from the scientific and research community from its very inception.
The primary objective of organizing this annual scientific conference is to provide a scientific forum to the faculty and students of public and private universities and colleges of the kingdom to share their scientific and research experience with their peers. The conference has grown in its outreach from only an institutional affair to Makkah province; currently the conference is open to the Western and Southwestern region of Saudi Arabia. This year's conference is themed on the "Endemic Disease Burden on Saudi Arabian Healthcare with a Special Focus on Sickle Cell Disease". Featured in this conference are distinguished national speakers and researchers who will bring in their expertise in the keynote addresses/ invited talks in the conference. The Young scholars participating in the conference will immensely benefit from these.
I am delighted to welcome on my behalf and the conference committees' behalf; the participants, visitors, exhibitors and distinguished guests to the conference and I look forward to seeing you all at the 4th ISNC-ASC 2019.
Dr. Rashad Hassan Habibulla Al-Kashgari, F.R.C.S (Glasgow)
Message from Chairman, Scientific Committee.
Talal Al-Khatib, MBBS(Hons), MSc, MHPEd, FRCSC
Consultant paediatric Otolaryngologist
Vice dean of Medicine, Ibin Sina National college
Assistant professor, Department of Otolaryngology-
Head and Neck Surgery, Faculty of Medicine,
King Abdulaziz University
Jeddah, Saudi Arabia
Message from Chairman, Organizing Committee
Once again the time has come for us to meet and share our experiences in research learnings at the 4th Annual Scientific Conference of Ibn Sina National College, Jeddah!!!!
With pleasure, on behalf of the entire Organizing Committee, I extend my cordial invitation to all members of the scientific fraternity from the Western and Southwestern Provinces of Saudi Arabia to join us in this academic endeavor. With our commitment to provide a platform to express ideas through this annual event, we have attempted to expand and create an inclusive model for a meaningful dialog and therefore hope for an enriching experience for all.
Dr. Shabbir Ahmed Sayeed,
Director, Academic Affairs
Ibn Sina National College For Medical Studies
MESSAGE FROM CONVENER (Director of Ibn Sina National College-Research Center)
It's a great pleasure to invite you to the 4th Ibn Sina National College Annual Scientific Conference (4th ISNC-ASC) on 9th and 10th March 2019 in Jeddah. This year's conference emphasizes on Endemic Disease Burden on Saudi Arabian Healthcare with a Special Focus on Sickle Cell Disease.
The conference committees' have worked overtime to bring onboard nationally renowned keynote speakers on sickle cell disease. Additionally the 4th ISNC-ASC provides a wide-ranging opportunity to the students and faculty members to share the research findings and experiences with their peers.
We strongly believe that the success of such an event is dependent on the strong participation and valuable contribution of our peers from the region. Therefore, we invite you to be part of this important initiative and partner with us in the success of this scientific conference. We look forward to your active participation in the conference.
Dr. Irfan Adil Majid
MDS Oral Medicine and Oral and Maxillofacial Radiology