Ibn Sina National College for Medical Studies (ISNC) has made a commitment "To make a significant contribution to advances in Saudi Arabian healthcare, through the provision of outstanding education, research and medical services within a stimulating learning environment". The research center of ISNC (ISNC-RC) is dedicated "to facilitate the institutional research process and encourage the staff and students to participate in original research activities" through their missions' ISNC and ISNC-RC have made steadfast progress to develop research in the institution. The Ibn Sina National College-Annual Scientific Conference (ISNC-ASC) is one such outstanding examples of their commitment.
ISNC-ASC is organized by ISNC Research Center (ISNC-RC) under the patronage of ISNC's founder, Shaik Shali Atteya Al-Jedaani and the Dean of ISNC, Dr. Rashad Al-kashgari.
ISNC-ASC aims to promote "Institutional excellence in faculty and student research" by "Encouraging inter-disciplinary research approach within and outside the institution", both being two major goals of ISNC-RC. The conference also aims to provide an opportunity to the health care students, faculty members and professionals of Makkah region to update knowledge, share their research findings and experiences and build research network with their peers and contemporaries.
ISNC-ASC conference will present a very comprehensive scientific program highlighting the latest topics in the field of biomedical, clinical, educational and public health research.
The conference will host an exhibition area meant to display far-reaching and emerging healthcare products and wide-range of healthcare equipment by the health science industries.
Message from the Dean of ISNC (Patron)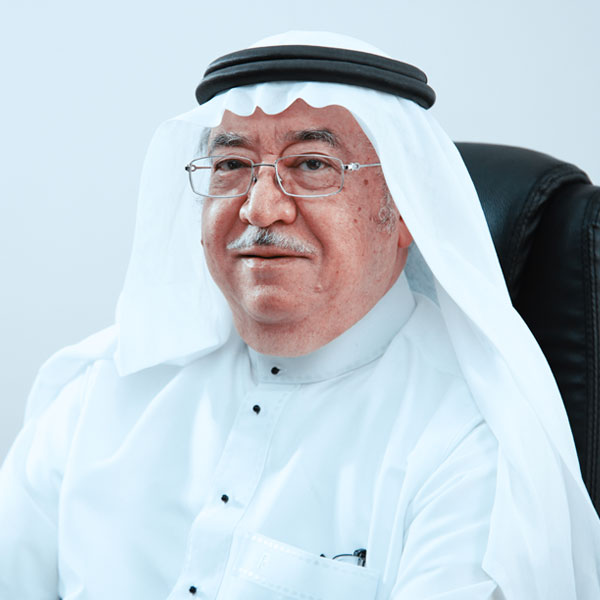 On behalf of the entire team of ISNC-ASC, I extend a warm and affectionate welcome to all the participants, visitors, exhibitors and distinguished guests to the 3rd ISNC-ASC.
Continuing research and medical education is key to enhance the quality of healthcare services provided to the public. Ibn Sina National College is committed to partner with healthcare advances of the Kingdom through education, research, and medical services. ISNC-ASC is one such effort that advances medical education and research, provides a medium for the student fraternity to communicate their research findings and experience. It also provides a great opportunity to the faculty members to exercise their scholarly skills.
I encourage all to seize this opportunity and benefit from the advancements in the field of health sciences.
I look forward to seeing you all at 3rd ISNC-ASC 2018.
Dr. Rashad Hassan Habibulla Al-Kashgari, F.R.C.S (Glasgow)
Message from Chairman, Scientific Committee.
It's our pleasure to invite students and faculty to participate in the 3rd Ibn Sina National College-Annual Scientific Conference (3rd ISNC-ASC). This year we expanded our catchment area to include Makkah region. The theme of our conference is "Lifestyle and Nutrition: Health Implications in Saudi Arabia". We welcome abstract submission from students and faculty from medical, dental, pharmacy, and nursing programs. We hope to have a fruitful meeting to all.
Talal Al-Khatib, MBBS(Hons), MSc, MHPEd, FRCSC
Consultant paediatric Otolaryngologist
Vice dean of Medicine, Ibin Sina National college
Assistant professor, Department of Otolaryngology-
Head and Neck Surgery, Faculty of Medicine,
King Abdulaziz University
Jeddah, Saudi Arabia
Message from Chairman, Organizing Committee
ISNC-ASC has by now distinguished itself and etched a permanent place in the annual calendar of Scientific Scholarly activities in Makkah region. This was made possible by all the participants in the previous years and the indefatigable efforts of the organizers. ISNC thankfully acknowledges and seeks more this year!!!!!!!!
Looking forward to yet another educationally enriching experience, we at the helm of conference organization present to all desirous participants the 'Third Annual Scientific Conference 2018' focusing on a very socially pertinent  concern – "Lifestyle and Nutrition: Health Implications in Saudi Arabia". We hope to make this conference a rewarding exploration of ideas, concepts and confluence of thoughts to better our societal health, God Willing.
Dr. Shabbir Ahmed Sayeed,
Director, Academic Affairs
Ibn Sina National College For Medical Studies
Message from Director, ISNC-RC.
It's a great pleasure to invite your participation in the 3rd ISNC-ASC.This year's conference is open to all the public and private health science (Medicine, Clinical Pharmacy, Dentistry and Nursing) universities and colleges of Makkah region. ISNC and ISNC-RC makes constant efforts to develop both institutional and undergraduate research at the institution. ISNC strongly believes in enriching the learning experience of its student fraternity, the conference theme "Emerging Trends of Health Science Education and Research", echoes this strong belief.
The "Lifestyle" refers to a person's unique living pattern. These patterns involve what, how much, and when an individual chooses to eat ("Nutrition"); how one spends time; and whether one exercises regularly. Lifestyle choice may include, how one spends the leisure time; watching TV and consuming large amount of unnecessary snack (read as junk) foods; or spend leisure time reading books, practicing sport, or choose to walk. A young adult may relieve stress in harmful ways such as overeating and smoking. All forms of researches has established that diet and life style play a significant role in the etiology and pathogenesis of major chronic diseases, and that modifying these styles can substantially decrease disease risk. This conference is a great opportunity to discover the "Lifestyle and Nutrition: Health Implications in Saudi Arabia", share your research experience in this field, discuss and share ideas. Additionally the conference could mark the beginning of new research networks.
We look forward to your active participation in this important event.
Dr. Irfan Adil Majid
Director, ISNC-RC.
Visits:49